ebook. Inside Dartmoor Prison looking out: a prison officer's experience
by Paul Deacon
EPUB EDITION
Illus. Mono.
ISBN: 9781877431852
Regular price
Sale price
$15.00
Unit price
per
Sale
Sold out
Share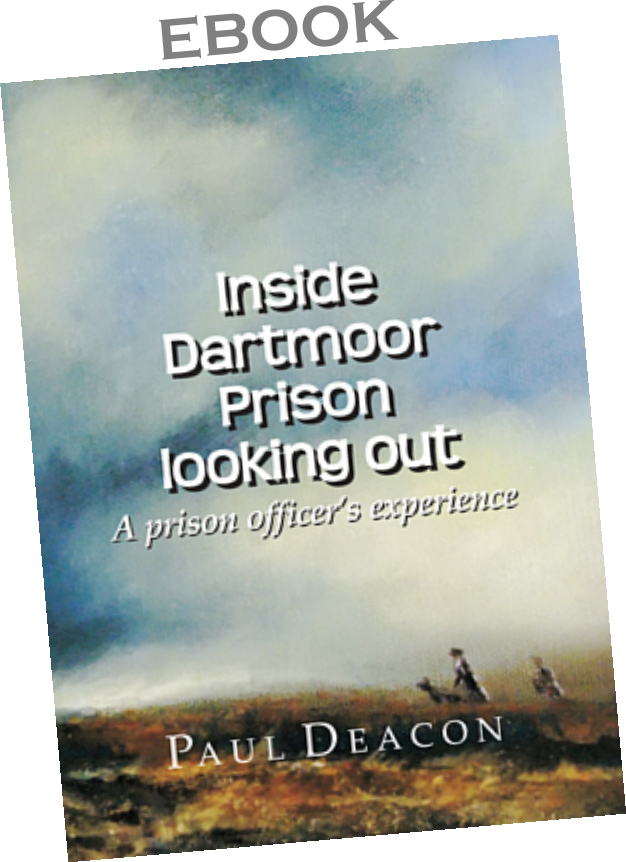 Dartmoor prison in Devon, formally HM Prison Dartmoor, set in the bleak surrounding moors with its ever changing weather, has a long bitter history and a reputation as one of the most notorious prisons in the world. Its grey sombre granite prison wings stand within a stone circle, eerily defiant whether shrouded in pearly fog, rain blurred by a charcoal light, bathed in sunshine, soaked in drizzle, blitzed by screaming squalls or muffled under a mantle of snow.
This book is an account by Paul Deacon, of his time as a Prison Officer at Dartmoor Prison over the eleven years from late 1983 to June 1995. It is an endearing account of a very demanding and difficult job, the place and the people he worked with and oversaw. His humour and humanity shines through every page. As he says "there was as much camaraderie and larking about as there was backbiting and bitching. However I never encountered an officer without some sort of humour whether dry, black, dirty or plain silly."
Filled with his remarkable sketches made at the time, this book shows the human side of a much maligned profession, and should be a must for anyone who is interested in Dartmoor Prison.